WEDDINGS AND EVENTS
In La Rosaleda we specialize in wedding and events.
Your wedding day is a unique day. It is very important to make a customized personal planning. The decoration must reflect your own style.
We use fresh first quality flowers to make every floral arrangement, every little detail to look radiantly bright and full of life.
We offer you a personal, customized decoration. We supply you with your bouquet, vehicle floral decoration, garlands, church decoration, banquet and any thing you may need with design and colors chosen for every kind of desired atmosphere.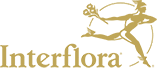 FLORISTERIA LA ROSALEDA
C/ Moncadas, 3 Bajos (Trav. Jaime III)
07012 PALMA DE MALLORCA
info@larosaledapalmademallorca.com
Tel. 971 721228 / 971 727779
Tel. 971 711114 / 636 437048
Fax 971 720702