FLORISTERIA LA ROSALEDA
High quality fresh flowers
We specialize in bridal bouquets and wedding floral decoration.
Flowers for banquets and events.
We select season flowers and make especially beautiful floral combinations for you.
We assess you about your floral decoration to suit your personal needs.
To order our flowers just email us or give us a call and we'll send them to you immediately.
Modern, classical, romantic, made out of our best selection of natural flowers.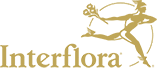 FLORISTERIA LA ROSALEDA
C/ Moncadas, 3 Bajos (Trav. Jaime III)
07012 PALMA DE MALLORCA
info@larosaledapalmademallorca.com
Tel. 971 721228 / 971 727779
Tel. 971 711114 / 636 437048
Fax 971 720702