CHRISTMAS
Christmas festivities are the ideal moment to ornate your home in a best way.
We have special floral table ornaments, tree decoration, garlands, tinsels, and Christmas figurines.
At La Rosaleda you can find Christmas trees for which you can choose your personalized decorations to make it unique.
You can also find Christmas presents for the younger members of the family with colorful designs that they will love.
La Rosaleda becomes full of life in Christmas. We love those days and we are the only flower shop in PM that offers a whole selection of products to help you to enjoy such special Holidays.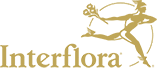 FLORISTERIA LA ROSALEDA
C/ Moncadas, 3 Bajos (Trav. Jaime III)
07012 PALMA DE MALLORCA
info@larosaledapalmademallorca.com
Tel. 971 721228 / 971 727779
Tel. 971 711114 / 636 437048
Fax 971 720702